Your face after reading the headline: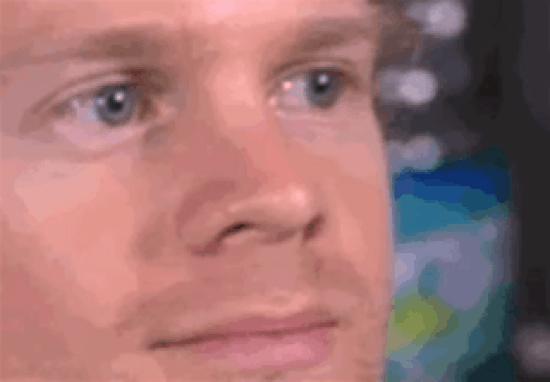 Sigh. Another one of these cliche sayings.
Hold on a sec. Hear me out!
Learning to love it will be your best teacher of experience.
Not sure? Here's an example:
You put in 6-12 hours everyday studying for that exam. Turn down big raves as you know every minute of revision counts. Sometimes your phone is off for the whole day, disconnected to the world. You're focused. Dedicated on passing. Your life depends on that mark.
You sit the exam.
You get your results two months later.
39%.
Almost

passed.
Your mind starts saying all sorts of things like where did it all go wrong? Why am I a failure? I put in hours every single day. I didn't attend a party. I ignored my friends. Refused game nights. Stopped drinking all for this moment.
And you know what? It's fine for you to feel this way. You did your best. Be proud of that.
Now, what you do after you're upset is where the test really begins.
Two options face you:
Be upset forever that you achieved 39% and nothing can be done.
or
Find out why you achieved 39%, try again and work on what went wrong.
But what happens if I keep failing?
As crazy as this sounds, you need to fail so much that you become immune to it.
Look at this quote from Michael Jordan:
I've missed more than 9000 shots in my career. I've lost almost 300 games. 26 times, I've been trusted to take the game winning shot and missed. I've failed over and over and over again in my life. And that is why I succeed.

Michael Jordan
I know someone who got grades E E D in their 1st year of college (which isn't good), then C D E E in 2nd year. It's very difficult, almost impossible to go to university let alone a good one with those grades. This person was in the library everyday after classes. At times, they'd be upset and demoralised by the effort they put in & it wasn't resulting how they wanted. This person doesn't have a track record of good grades. Mock papers never resulted more than a grade C with the exception of one class. They would shy away from family and friends, pulling any excuse they can not to share their grades. Whenever it was mid-August, this person was nowhere to be seen – grades were released for all UK GCSE/A-Level students at that time.
This person went to complete a Foundation Degree for two years at a different college. Achieved a 2:1 then went onto their partner university to finish their bachelor's degree.
Now that same person is writing this post on a Wednesday morning almost five years later.
That person, is me.
Don't give up.